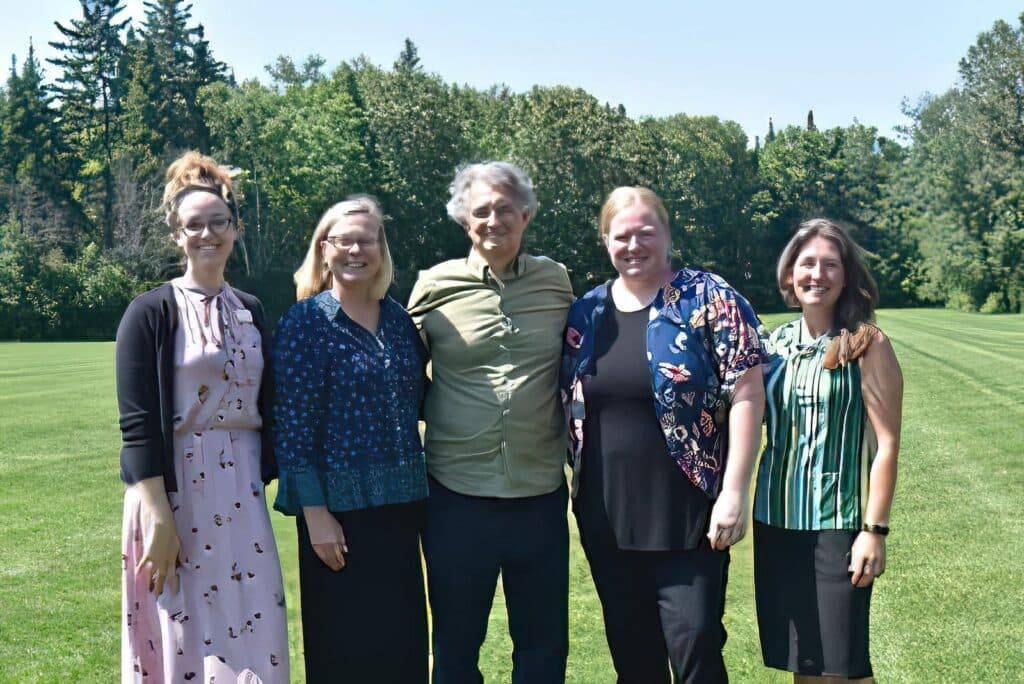 The University of Maine at Fort Kent received a major gift and pledge from Jamil Simon to fund the lighting of the UMFK soccer field, a top UMFK capital priority. Mr. Simon is making the contribution in memory of his late brother Michael Simon, and UMFK will rename the field "Michael Simon Field."
Michael Simon was a resident of Fort Kent for almost 40 years, from 1983-2022. He was well-known in the community and on campus at UMFK. In the 1980's Michael enrolled in and took courses at UMFK. Over the years, he took meals at Nowland Hall Cafeteria, worked out at the UMFK Sports Center, and visited Blake Library.
Sofia Birden, UMFK Director of Library Services, said, "Mike was a regular here at Blake Library. He came in every day to look at the papers for any news about the Detroit Lions and Minnesota Vikings."
The UMFK Soccer field, previously known as Alumni Memorial Field, is home to the UMFK's storied Men's and Women's Soccer teams, who collectively have won eleven USCAA Championship soccer titles since 2008.
Jamil Simon remembers walking by the field with Michael and hearing his brother speak about watching the team play games and practice, and cafeteria meals with students who played on the soccer team. Fort Kent was Michael's home. Jamil's desire is to "LIGHT THE FIELD" as a way of memorializing Michael and giving back to the community and the campus.
"Michael loved Fort Kent and was loved and supported by so many here. This project is just a token of our appreciation and thanks," said Jamil when speaking with Shannon Lugdon, UMFK Development Officer.
"We are so thankful for this gift. Lights on the field will extend practice times, increase community use, allow more flexibility in scheduling and allow for evening games and practice, especially during the school year when sunset is early," said Carly Flowers, UMFK Athletic Director.
The gift enables UMFK to move forward with this important capital priority and complete extensive renovations and updates to the field. UMFK will begin the process of procuring lights for the Michael Simon Field immediately.
The memorial gift continues the Simon family's legacy of generosity to UMFK. The family provided a substantial gift to UMFK for the construction of Nadeau Hall – named after a family that Michael was particularly close to, and in 2010 endowed a scholarship fund in Michael Simon's name. During the 2021-2022 academic year, 15 UMFK students received scholarships from the Michael Simon Scholarship fund.
"We appreciate the important Simon Family contributions to enrich the academic and athletic student experience," said President Deborah Hedeen. "Student success is at the heart of our work."
For further information, please contact Shannon Lugdon at (207) 834-7800.