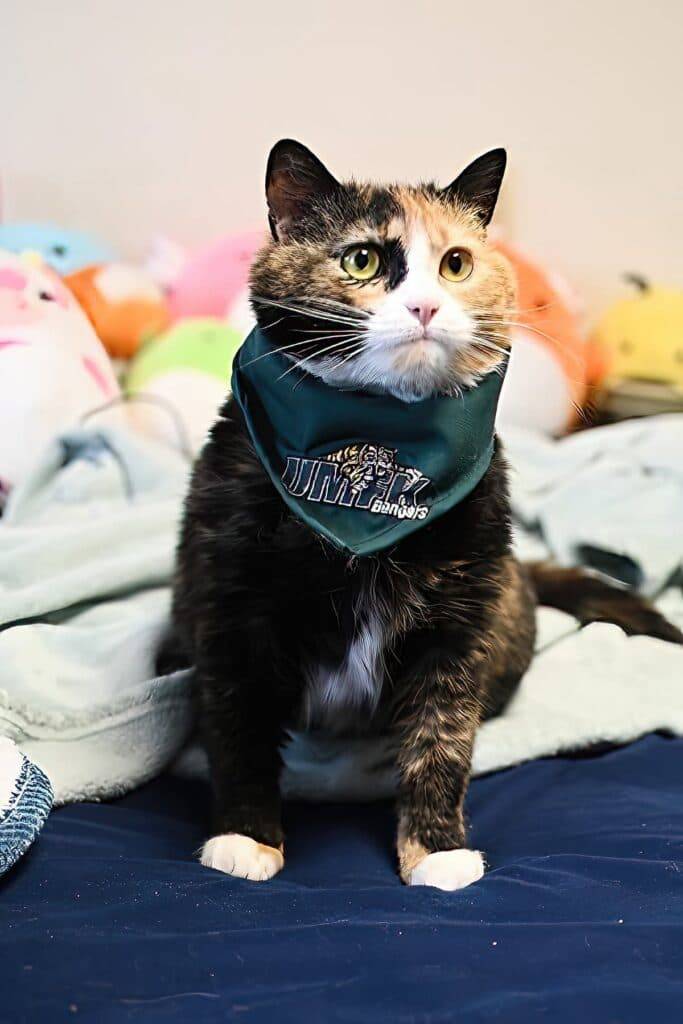 The University of Maine at Fort Kent will be the first University of Maine System school to have a pet-friendly residence hall, effective fall 2022.
Beginning with the Fall 2022 semester, students who live in Crocker Hall may bring a small pet to live with them. The pets that will be allowed to live in Crocker Hall are cats, hamsters, gerbils, hermit crabs, and certain types of birds.
"We are very excited to offer this option for students," said UMFK Dean of Students Matthew Morrin. "Approximately 1% of American universities allow pets on campus and UMFK will be the first school in the University of Maine System to be pet friendly. We hope that this will attract and retain students in our residence halls."
A frequent concern that students have is that they cannot bring a pet, or get one, to live with them in residence. This new approach is aimed at addressing that concern.
"We are launching this initiative in a wing of Crocker Hall to determine how many students respond to this opportunity," said UMFK President Deb Hedeen. "As a first-come, first-served opportunity we expect it to fill quickly."
There are specific health requirements and standards of care that are currently in place for the service animals allowed on campus. Those same standards of care will be utilized for the pets allowed in Crocker Hall. Pets in Crocker, however, must remain in their assigned rooms in the residence hall. They will not be allowed to be in other areas of campus like registered service animals.
"For many students, this will make the residence halls feel more like home," said Morrin. "We strive to make students feel like we're their home away from home. We hope that adjusting to meet the needs of current and prospective students UMFK will be their school of choice and they will have an even better college experience."
For more information on the specifics regarding having a pet in Crocker Hall, please go to www.umfk.edu/student-life/ or call 834-7500.